Awards for Sustainable Water Management
The Water Observatory announces each year at least three awards for innovation and the dissemination of ideas, projects and technologies with proven results for sustainable water management.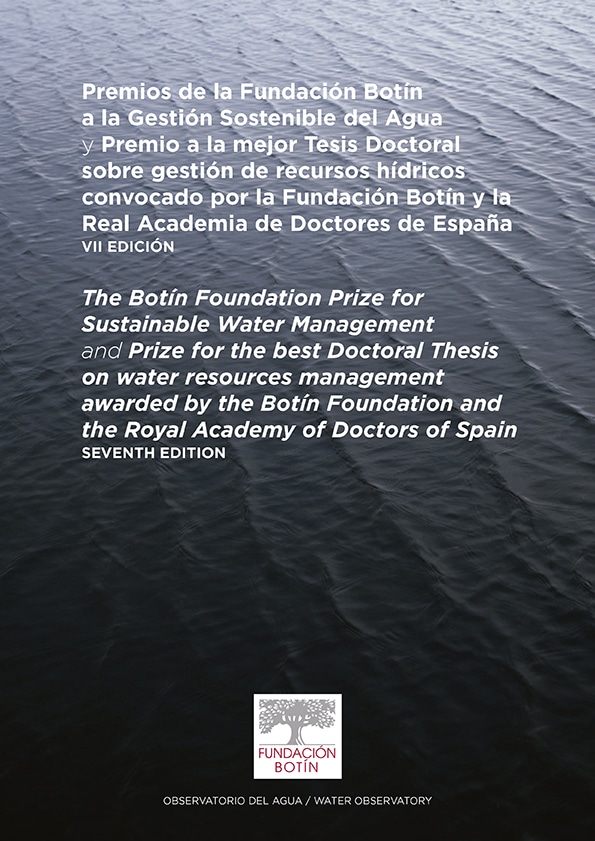 The call is open to creators, researchers, technologists, social entrepreneurs, activists or communicators who have contributed to sustainable water management. Any person under the age of 40 can apply, individually or as the owner (representative) of a team, of any nationality. The age limit does not apply to categories C and D of this edition of the awards.
The modalities of the awards change each year, as does the jury, which is made up of professionals from different fields of water management.
---
CALL 2021
March 22nd to July 31st
Category A. Water management models that contribute to sustainable water management in any context or place. Any project, development or initiative that demonstrates that it has improved or can improve water management is eligible. Projects, devices, works, systems, approaches, software, technologies, prototypes or applied research will be considered in this Category, with special attention to their potential for application in specific areas of water management.
Category B. Audiovisual artistic project in which freshwater and associated aquatic ecosystems are a central part of the plot, and the value of water conservation and the aesthetic and spiritual dimensions of water are expressed. Works completed after January 1, 2018, not necessarily unpublished, will be considered in this Category.
Category C. Educational project on water. The Prize will be awarded to a school, a public or private entity, individual or team that has developed an educational project that raises awareness among school-age children and adolescents about the importance of water conservation and sustainable management of the resource.
Category D. Prize for the best Doctoral Thesis on innovative approaches and scientific and technological advances that help sustainable water management. This Prize is convened together with the Royal Academy of Doctors of Spain on its centenary.
Premios a la Gestión Sostenible del Agua