Aimed at promoting innovation, collaboration and new ways of working in the Sector. The programme lasts one year, during which the social entities work on the construction of joint projects to respond to the challenges of today's society, participating (between 30/40 per year) in a creative and collaborative process based on methodologies of intra-entrepreneurship that will favour the generation of joint solutions.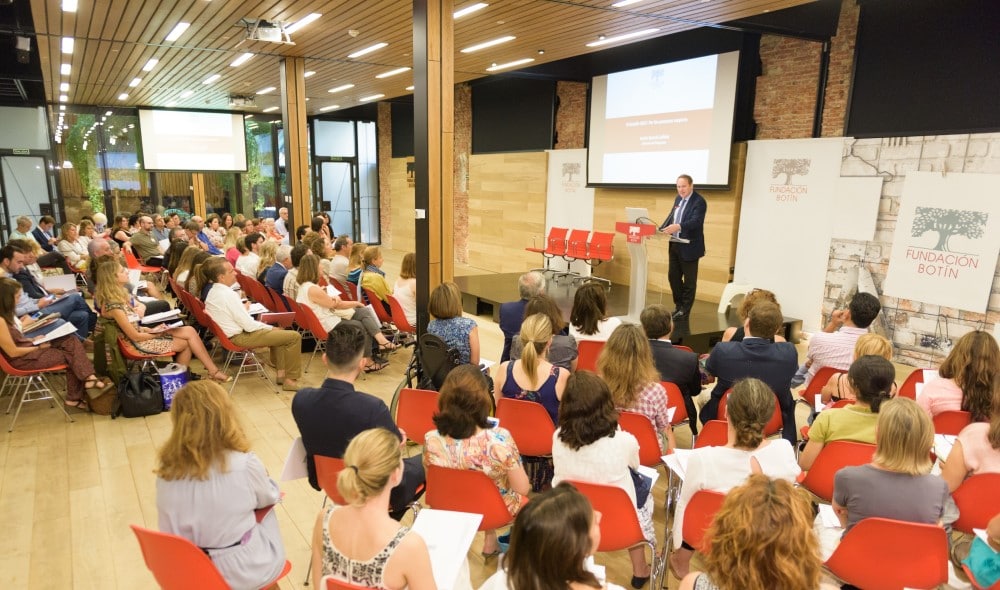 The new initiatives will be mentored by a team of experts in their design and creation phase. At the end of this process, the best initiatives will receive support for their implementation phase:
Seed capital. Financial support from the Botin Foundation (up to € 20,000 / project)
Support in strategic consulting..Taught by consultants of reference at a national and international level (F.PWC, F. EY, F. KPMG, F. Deloitte etc.)
Legal support.. To determine the legal framework and necessary agreements by which the consortium of social organisations participating in the project must be governed.
Technological support .For those projects that may be susceptible to digitization.
---
Objective of the Solidarity Talent Challenge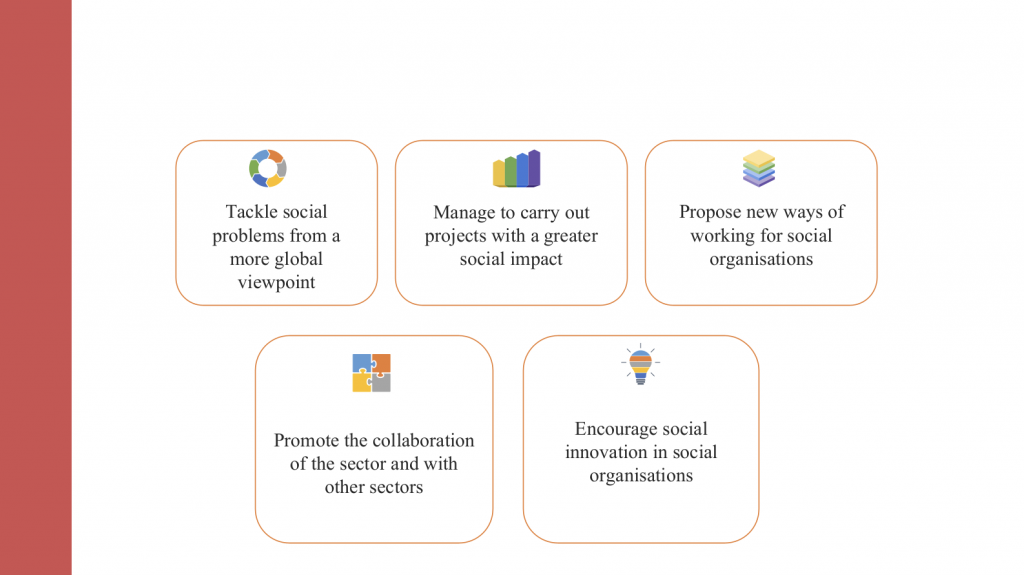 ---
Who can participate
Foundations, associations, confederations, federations etc. with registered office in Spain, who present an idea or initiative that contributes to solving the social challenge posed.
Submission of applications
Social organisations that wish to submit their application to the The Challenge call for applications must access the online form that will be available when the new call is open.
---
Challenges proposed throughout the 6 editions
7 Challenges at a national level
Youth unemployment
Education
Social inclusion of immigrants
Social inclusion of refugees
The Elderly
Circular Economy
Child poverty
2 Challenges at a regional level
In Extremadura. -Digital gap due to Covid 19
In Castilla-León. – Social exclusion due to Covid 19
---
Reach of the Solidarity Talent Challenge Programme
We have received more than 1,700 ideas from more than 1,300 social entities.
More than 223 social organisations have benefitted from the training process.
88 projects have been generated within the framework of the challenge, of which 40 have been consortia..
75 entities (16 projects) have benefitted from the support ecosystem for the implementation of the projects.
---
Achievements
Having designed their own methodology that can be exported to other territories with the help of other strategic partners.
In-depth knowledge of how the Sector is working based on the activity it carries out (social action map).
Promotion of the culture of intrapreneurship within the Sector.
1,700 ideas from more than 1,300 social entities.
88 new projects.
Creation of 40 social utes among entities.
75 entities have received support during the start-up of their projects.
Franchised model
---
Main contributors of the Solidarity Talent Challenge

Solidarity Talent Challenge Call for Applications