Solidarity Talent was set up in 2010, during the worst moment of the economic crisis, and it did so to support the Spanish social sector, which suddenly found itself with far fewer resources and many more needs to attend to.
In that first edition, 500 organisations presented their ideas thinking about what they would be able to do, that would be innovative and sustainable, if they had the right person. The Botin Foundation looked for professionals who were trained but unemployed as a result of the crisis, thus fitting one in with the other while financing and supporting the resulting employment for two years. Today, more than 90% of those projects are still running without the need for help.
Since then, Solidarity Talent has been adapting to the evolution of the sector and enriching with new strategies, thus contributing to its consolidation and becoming a meeting place for organisations that share the concern to innovate, collaborate with each other and measure their results to win social efficiency.
Today, after analysing and supporting more than 6,900 social projects, we can say that Solidarity Talent has contributed to the creation of a culture of innovation, collaboration, sustainability and efficiency in the sector, also managing to include these issues on the small and medium sized social organisations' agenda.
Programme impact data
+ de 6.900 initiatives of social organizations from all over Spain analysed.
+ 250 social organisations working online.
+ 206 jobs created.
+ 3,5 M beneficiaries.
+ de 2600 company / NGO connections
+ 40 projects in collaboration between social organizations (social utes).
+ 90 collaborating institutions.
+ 85% of the projects continue once the financial aid from the Botin Foundation has been withdrawn.
+ 900 entities have received training and services.
What do we do in Solidarity Talent?
Solidarity Talent is a programme aimed at promoting the strengthening of the Spanish Third Sector, providing help to small and / or medium-sized NGOs through: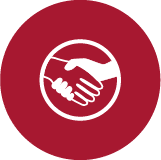 Improving their internal efficiency: helping small and / or medium-sized NGOs to be more efficient and to redefine and improve their internal management processes, through consulting, strategic advice, training, leadership improvement and the management skills of its managers and work teams.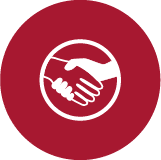 Incorporating external talent in organizations: selecting the best professionals or professional services for these organizations.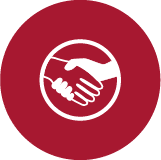 Promoting innovation and collaboration in the Sector: : all the organizations that access our calls become part of the Solidarity Talent Network, one of the most important national networks of the Social Sector that offers numerous services and encourages networking.
CONTENT
Information about Solidarity Talent
Would you like to participate in the initiatives of the Solidarity Talent programme? Click on the following options to learn more detail about the Botin Foundation Solidarity Talent programme.
Our contributors
Throughout these years, a large number of institutions have supported us by providing advice, training or sponsorships.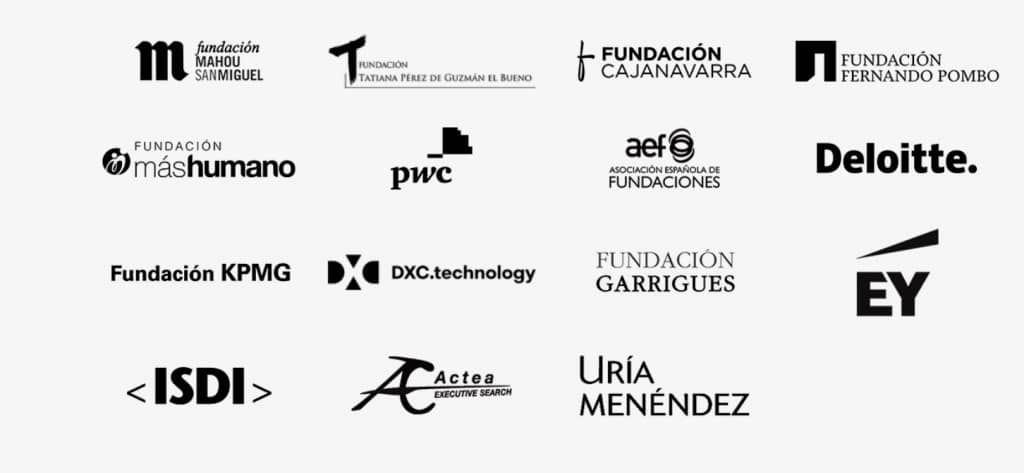 Would you like to be part of Solidarity Talent?
If you want to participate in Solidarity Talent or if you have any questions or suggestions,
please contact us.